From the "this-might-help-some-random-stranger" department, here is a quick catalog of some of the applications I use on my Xperia (Windows Mobile) phone. With screenshots!
All of these are free except Syncplicity and Pocket Informant.
Update: Check out Opera Mini 5 as well – the beta is free, and is a ton better than Opera Mini 4 (which is included on Xperia). To install, visit http://m.opera.com/next on your mobile phone.
Entertainment
Slide2Play (S2P)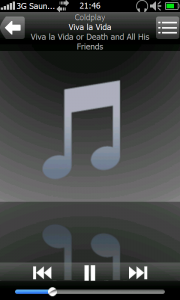 A simple but useful mp3 player: the best feature is, it activates automatically when you plug in the headphones and exits when the headphones are removed. Available for free from A_C.
Xperia Facebook Panel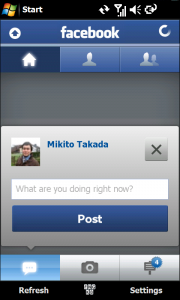 Access to Facebook using an interface optimized for mobile use. Available for free from Sony Ericsson via the More Panels icon on the phone.
Productivity
Syncplicity mobile (m.syncplicity.com)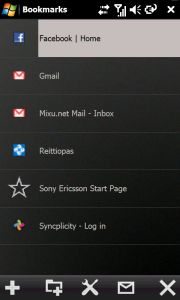 Syncplicity is a online backup and syncronization tool for computers; it keeps files in sync across computers and is awesome. They have a mobile interface (http://m.syncplicity.com/) which allows me to access files that I have on my computer on the phone (with no extra effort). Available as a subscription service from Syncplicity.
Internet Sharing (installed by default)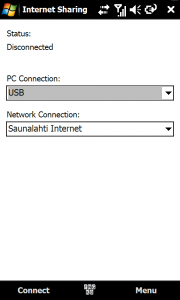 Shares the internet connection via USB cable with a computer, allowing you to browse the web on your laptop using your phone as a GRPS/3G modem. Already installed.
NuevaSync (Google Calendar syncronization over the air)
Syncronizes my Google Calendar with the calendar on the phone, no docking needed! Their website may look really bad, but the free syncronization service is really good. No additional software installed, since they use Microsoft Exchange protocols to sync the data. Worth the extra effort of installing once; after that you get all changes on your calendar synchronized back to your phone. Available for free from NuevaSync.
Gmail Mobile (http://mail.google.com/mail/h/)
By adding "h/" to the address when making a bookmark, you get the mobile version of Gmail by default, which works great. (Works with Google Apps for Your Domain as well.)
WordPress Mobile Package (WordPress plugin)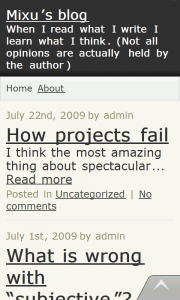 After looking at the various blogging apps available for the phone, I found that it is much nicer to use a web interface. This is a mobile adminstration and reading interface for WordPress blogs. Installed on the blog, not on the phone, but works quite nicely on the phone via the Opera browser. Available for free from WordPress.org.
Pocket Informant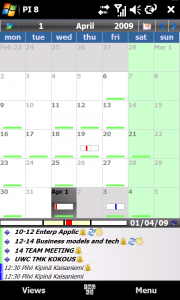 Awesome calendar and to-do list for your phone, synchronizes with Outlook. Commercial software from WebIS.
Tools
KeePassSD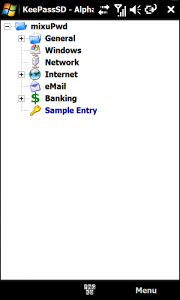 Encrypted, protected storage for passwords and other information. Synchoronizes with the desktop version of KeePass. Available for free from KeePass/SourceForge.
G-Watch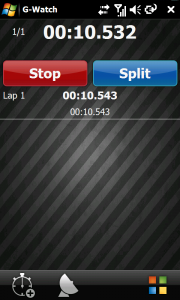 A useful and pretty timer application. Available for free from Ageye.
HTorch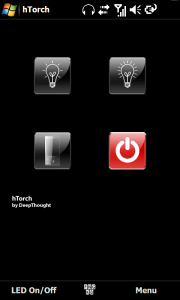 Controls the LED light on the back of the phone – makes for a decent light at the summer cottage. Available for free via Xda forums.
Tweaks
FingerKeyboard2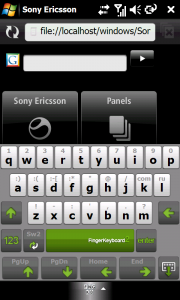 Enlarges the keyboard so that it can be used without the stylus. Available for free via Xda forums.
FingerMenu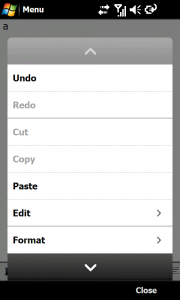 Enlarges the menus so that they can be used without the stylus. Available for free via Xda forums.
Slide2Unlock (S2U)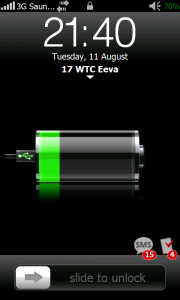 An awesome automatic keyboard lock, which can be opened by sliding the bar on the bottom. Also allows you to answer calls by sliding the bar, and shows appointments/SMS. Available for free from A_C.
XperiaTweak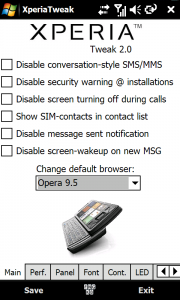 Tweaks a large number of settings on Xperia. Available for free via Xda forums.